Balanced K9 Training
with sole proprietor and trainer, Josh Spice
Are you having problems with your dog not coming when called? Are you tired of losing your dinner to a K-9 counter surfer? Or perhaps you are looking for a certified trainer that has experience working with hearing-impaired dogs. If so, I can help!
Balanced K-9 Training offers positive training infused with clicker training – or vibration training for hearing-impaired dogs – to achieve healthy behavioral outcomes. I will provide you with the tools to continue and maintain your dog's obedience and behavioral growth. By working together, we can effectively obtain your K-9 goals.
What Balanced K-9 Training can do for you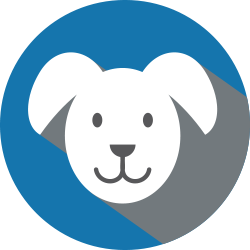 Hearing Impaired Dogs
I have experience training hearing impaired canines.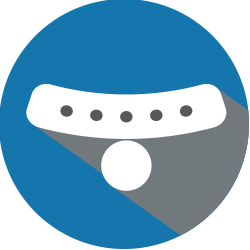 Behavior Modification
Jumping on guests, Mild aggression toward other dogs, Leash tugging, pulling and basically choking themselves to the point of passing out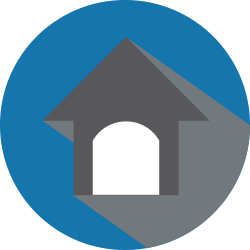 Home Obedience Training
From the basics to more advanced directives, we will cater to your needs. Packages start at four hours and go up in one-hour increments. $65 per hour.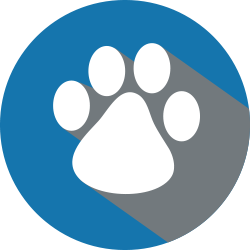 Board and Training
$625 per week 2-week minimum
All training equipment goes home with dog owners!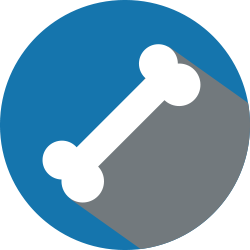 Personal Puppy Training
Whether this is your first puppy or you have just struggled with puppy training in the past I encourage the Personal Puppy Training. Personal Puppy Training focuses on puppies 10 weeks up to 9 months. Each breed of puppy needs a specialized focus on training.  I will not only help train your puppy but most importantly I will teach you about your K9's behavior and body language.  Creating a balanced puppy now will help prevent you from needing a behavior modification program in the future.  Unlike box store training, you have your own personal trainer for you and your puppy every session.
What Our Customers Are Saying
Josh does amazing work! Our Doberman would not move on a leash and within an hour Josh had him walking great. He does what you want and not what he thinks is best. He will watch and observe giving you great tips. Recommend highly!
Josh helped with my two young labs who needed some work on their manners. He was quick to identify what areas each needed work on and how to best address based on their own specific personalities. He had both walking beautifully on a leash the first day! Best of all, he made sure to teach me how to continue on with what he was teaching them and had so many helpful tips and suggestions. He is clearly very knowledgeable and passionate about what he does.
Josh has a special ability to connect with canines… worked with my very energetic boxer mix and had him using the techniques he demonstrated within an hour. My wife and I were impressed by his passion and genuine love and willingness to work with all of us… using his skills has given not only our dog but us as well more direction and happiness. Thanks again Josh!!
Got to meet Josh with are shepherds and Josh is very knowledgeable and professional! It shows Josh has a big heart for animals.
We hired balanced K9 training after having some difficulties with our stubborn male Shiba Inu. We also have a female labradoodle. Josh worked with us in our home to explore what may be causing the behavioral problems with our Shiba. He also helped with the dynamics of the two dogs together and some issues with our labradoodle. We were given specific things to work on after each session to be practiced with both dogs and the humans, too! 😊 I have been extremely impressed with how professional and knowledgeable Josh is. He is excellent with the dogs and they respected him immediately just with his demeanor with them- calm and firm. The dogs also really like him. The first few times he came to our house, 3 of my teenage boys were a part of the training, as well. He brought the boys into the training and answered any questions they had. I have learned so much that I didn't expect to learn! I would recommend this trainer in any situation. So thankful for the help of balanced K9 training!!
I've know Josh for a very long time. He has always been a fantastic dog handler and loved his dogs beyond almost anything else.
I boarded my puppy there in December when we were out of town. Dozer came back with better kennel manors and was still making very positive progress with potty training which was so wonderful. He was also very affordable.
We recently had Josh come to our house to help with a few things with both our German Shepherd and our Saint puppy. Our German
Shepherd has greatly improved with her leash skills and the structure in our house with the dogs all around has been greatly improved. He left us with so many great tips and things to work on, really explaining what to do and how each skill will help with our dynamic. What were overly reactive walks with our German Shepherd have become very enjoyable as she is calmer, less reactive, and not pulling. I cannot wait to keep seeing the progress our beastly girl makes and none of this would have been possible without Josh! Thank you from the absolute bottom of my heart!
We were very pleased when we took our dog for boarding. Great experience. Highly recommended
Need some help with your undisciplined dog or just some general dog training? I recommend contacting Josh at Balanced K9 Training. His dog training in a short period of time helped immensely!
Josh did a wonderful job helping us understand how to best communicate with our pup in a way that made it easy for the dog to comply. We get so many compliments about how well-behaved our dog is, and I always say the credit goes to Josh!
Josh has come over a few times with our dogs. I spent a few hrs each time. He is so good with the dogs. Explains everything. My dogs always barked at mailman anyone walking by. Bark outside. Dog aggression Among many other issues they had (WE HAD.) I say as we are to blame most of the time. Chad and I definitely weren't being the pack leaders. Our house is so much calmer now and more peaceful for all of us. I'm very thankful for everything still in the learning process but big changes already. I highly recommend Balanced K9 Training. Not only is he great, professional, thorough, but the price is also very reasonable. Highly recommend Thank you!